Fleet In-House Leasing
Not every business is set up to finance an entire fleet of vehicles. Whether your credit rating has made you a lending liability, or if you're just starting out in the industry, the cost of going down the buying route can sometimes be too much to consider.
At Don Wheaton Chevrolet Buick GMC in Edmonton, Alberta, we offer Fleet In-House Leasing to help make the cost of running a fleet easier to afford. With help from our finance department, you can get approved for credit faster by applying for fleet leasing, with a more affordable down payment, and a payback schedule of smaller, easier payments that will ultimately lead you to owning your vehicles at the end, if you so choose.
WHY APPLY FOR IN-HOUSE LEASING?
No additional kilometer charges
Eligibility within a wide range of credit scenarios
Open contracts where you can pay down your lease at any time
Option to trade in for a new lease or buy your vehicle outright
Fast and easy lease credit application process
It's easy to apply for in-house leasing for your fleet. Simply fill out the form below and get started on your credit approval!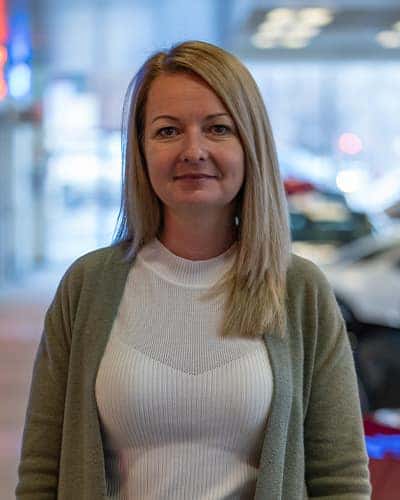 Brandie Martin
Commercial Fleet and Lease Manager
I look forward to working with you!