Fleet Management
Don Wheaton's fleet team is committed to providing exceptional service to our customers on a daily basis. We cover a variety of services to ensure the control and confidence that your fleet management needs.
FLEET SERVICE & MAINTENANCE
Don Wheaton offers certified service on all of our in-house brands, giving you peace of mind knowing that all your fleet vehicles are well maintained and properly looked after.
GM COMMERCIAL LINK
General Motors Commercial Link is a fleet management tool that is specifically designed for small and medium sized businesses. It allows fleet customers to access key vehicle information at any time such as location, fuel level, distance driven, and maintenance needs. Commercial Link uses the connectivity of OnStar which means no added cost or time required to add aftermarket hardware to GM vehicles.
EXPERT CONSULTING
Our team of lease and fleet professionals will meet with you periodically to conduct a fleet assessment, make recommendations and help you work towards your fleet goals. Our goal is to be there when you have any questions or concerns regarding your fleet management.
ALL GM BRANDS AVAILABLE
Don Wheaton is the only dealership in Edmonton that offers fleet services in all 4 GM brand vehicles. No matter what job and what business, Don Wheaton is prepared to help you based on your specific fleets needs. We offer a wide variety of vehicles to make sure you get exactly what you're looking for.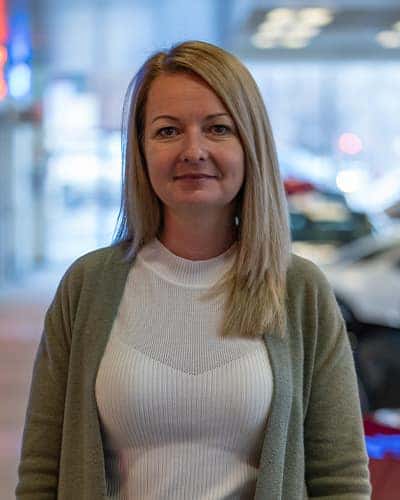 Brandie Martin
Commercial Fleet and Lease Manager
I look forward to working with you!