Detail Packages and Pricing
Get pricing on our vehicle tar removal, rim polishing, spot polish, steam clean undercarriage & even remove smell in your car in Edmonton, Alberta
Got some serious foul smells in your car? Don Wheaton can help. We provide car odor removal services that are sure to remove that smell in your car, permanently! Car odors can be caused by a variety of sources from airborne to solids, including smoke, dogs and food. We use a variety of car odor removal techniques to make sure the smell is removed and will never return.
Is your vehicle covered in tar, dirt and grime and could use a good polish and tar removal? We can help with that too! For instance, our power polish service features a delicate hand wash and dry, moderate tar removal, dress tires and rims of your vehicle. Check out Don Wheaton's prices below for our tar removal, rim polishing, spot polish and steam clean undercarriage services.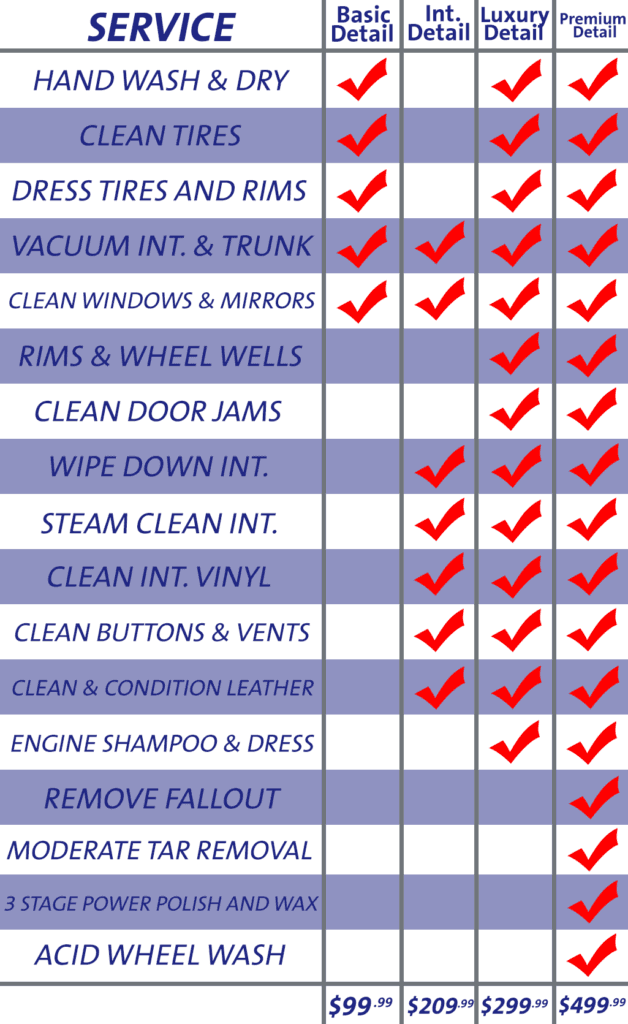 Contact Us
If you do not see your desired service listed, contact us for custom services and pricing. No task is too tough for our detailing professionals!
We offer most speciality services including ones that are not listed on this char. Please contact us for pricing.
To find out about fleet pricing and eligibility, please call (780)431-5550